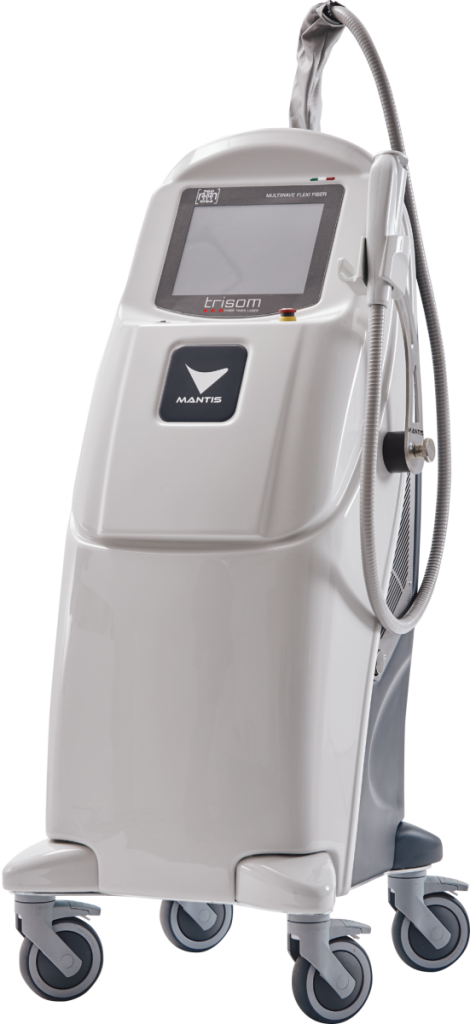 THE EVOLUTION OF PROGRESSIVE PERMANENT HAIR REMOVAL
The MANTIS research laboratories bring you TRISOM, the first laser device featuring three wave lengths able to work together and simultaneously at three different depths to assure triple effectiveness.
The synergy of the three wavelengths ensures TRISOM acts on the widest variety of skin and hair types thanks to the ability of the wavelength of ALEXANDRITE, DIODE and ND:YAG of acting simultaneously on the hair's anatomy: the Hair Bulge, Bulb and Papilla.
Liquid optic fiber, unlike glass optic fiber, ENSURES EFFICIENCY ABOVE 90%.
Liquid optic fiber is more flexible, resistant and easy to be used by the operator, without risk of breakage.
The liquid optic fiber makes it possible to generate an even distribution of energy on the skin that is almost entirely free of divergences for improved penetration in the follicle area, and thus provides an IMPROVED AND MORE EFFICIENT HAIR REMOVAL EFFECT compared to conventional diode lasers.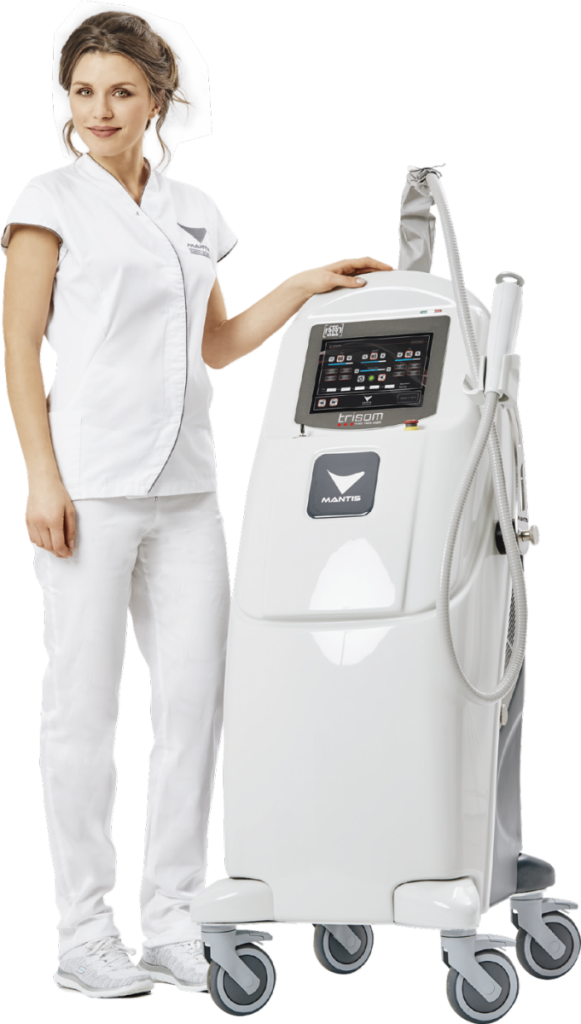 TRISOM works at three different depths:
760 nm
(Alexandrite wavelength)
808 nm
(typical Diode wavelength)
1064 nm
(Neodymium Yag wavelength)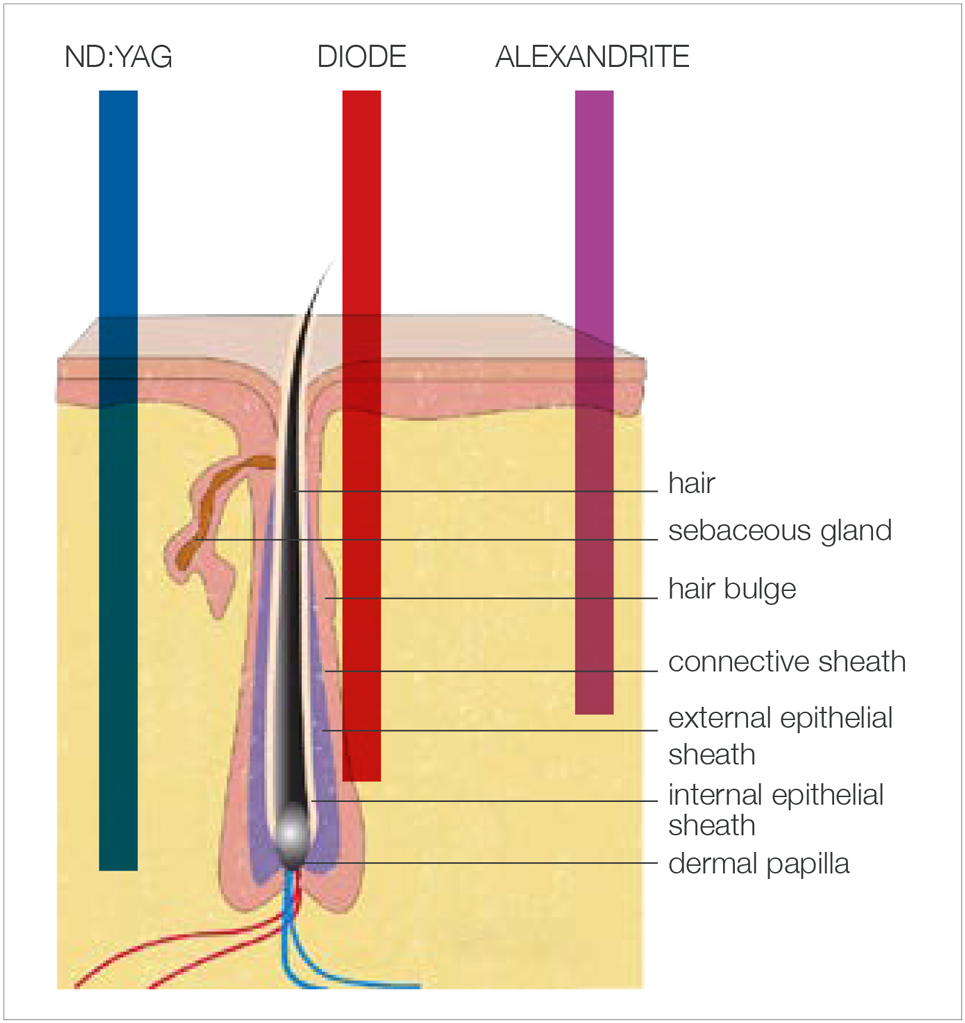 THE ADVANTAGES OF THE 3 WAVELENGTHS
DIODE: the deep action of its wavelength (therefore on both Hair Bulge and Bulb) has been long used in the hair removal field. Due to its ability of absorbing melanin in a "moderate" manner, it is effective and safe on all skin types.
ALEXANDRITE: the wavelength that covers a wide range of hair colours thanks to its power to absorb the energy of the melanic chromophore. Its "superficial" wavelength (the shortest of the three) aims at acting on the Hair Bulge. It is ideal for the widest range of cases associated with hairs, especially fair skin and thin hairs.
ND:YAG: thanks to its longer wavelength, it reaches the hair papilla. Its low melanin absorption makes it the ideal instrument for darker and tanned skin.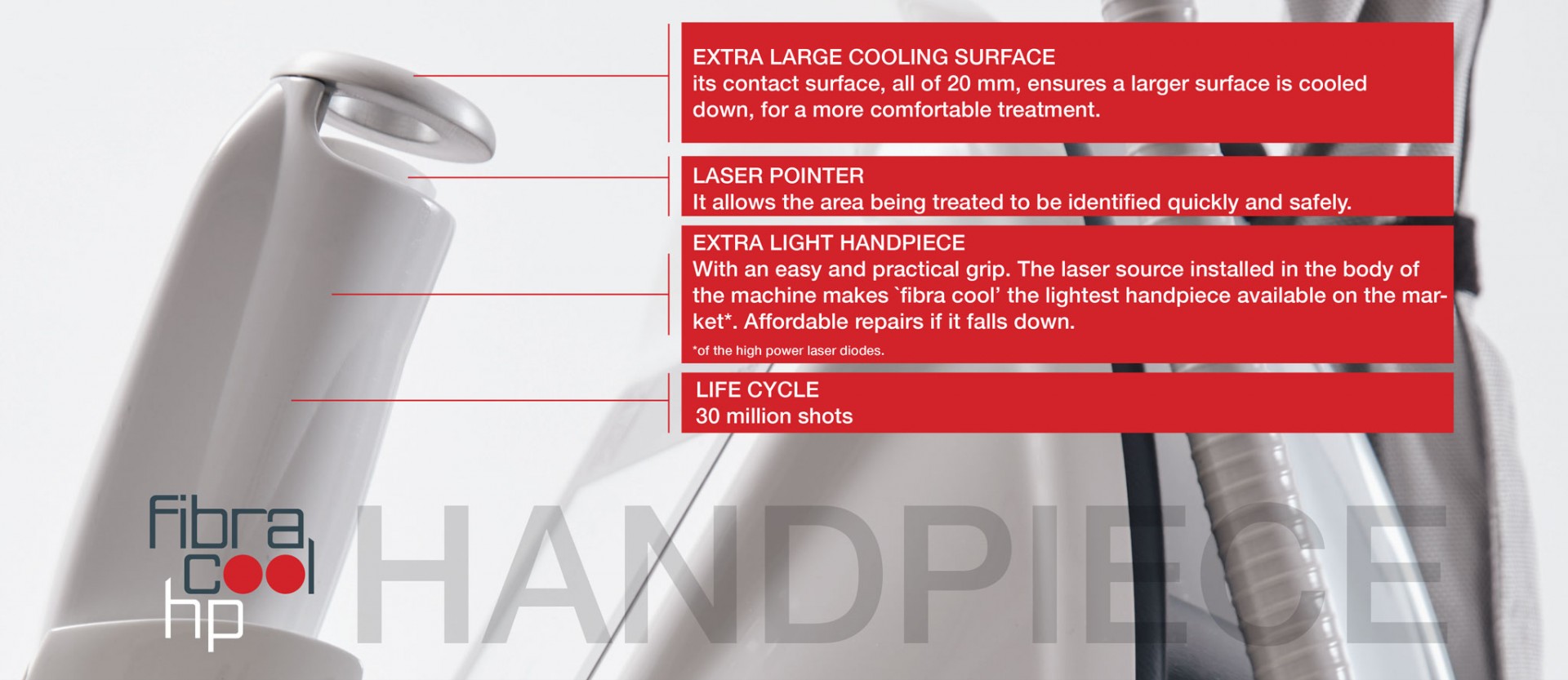 Common distilled water may be used.
Handpiece cooling is extremely efficient thanks to the exclusive Peltier cells system.
The heating capacity of the laser source is implemented via the ACS cooling system, assuring virtually unlimited treatment times and increasing the thermal capacity of the entire laser system.
electronic temperature control via the software and reading the flow levels make it possible to prevent the most frequent failures that take place in less sophisticated laser systems.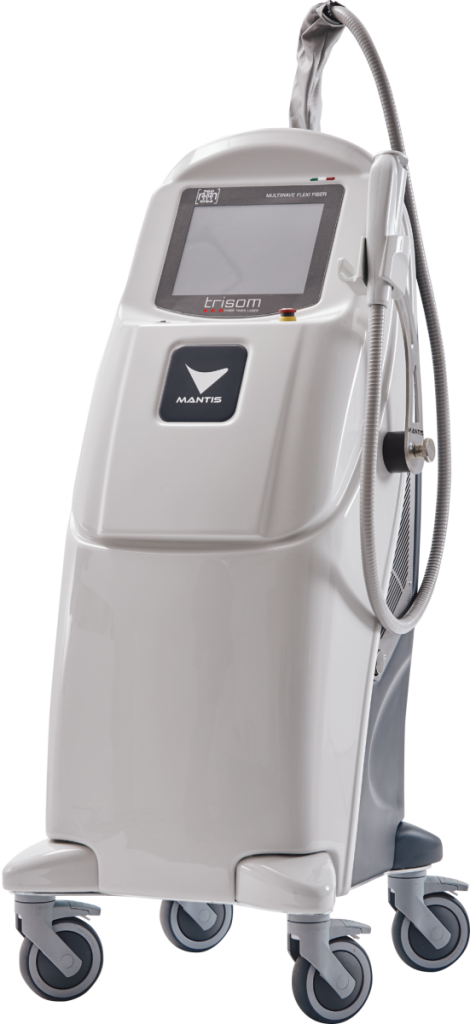 THE RESULTS OF THE TREATMENT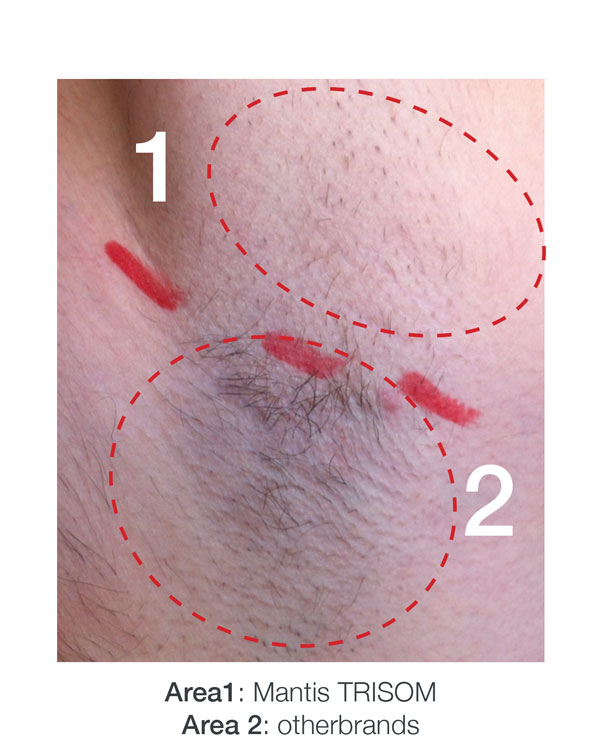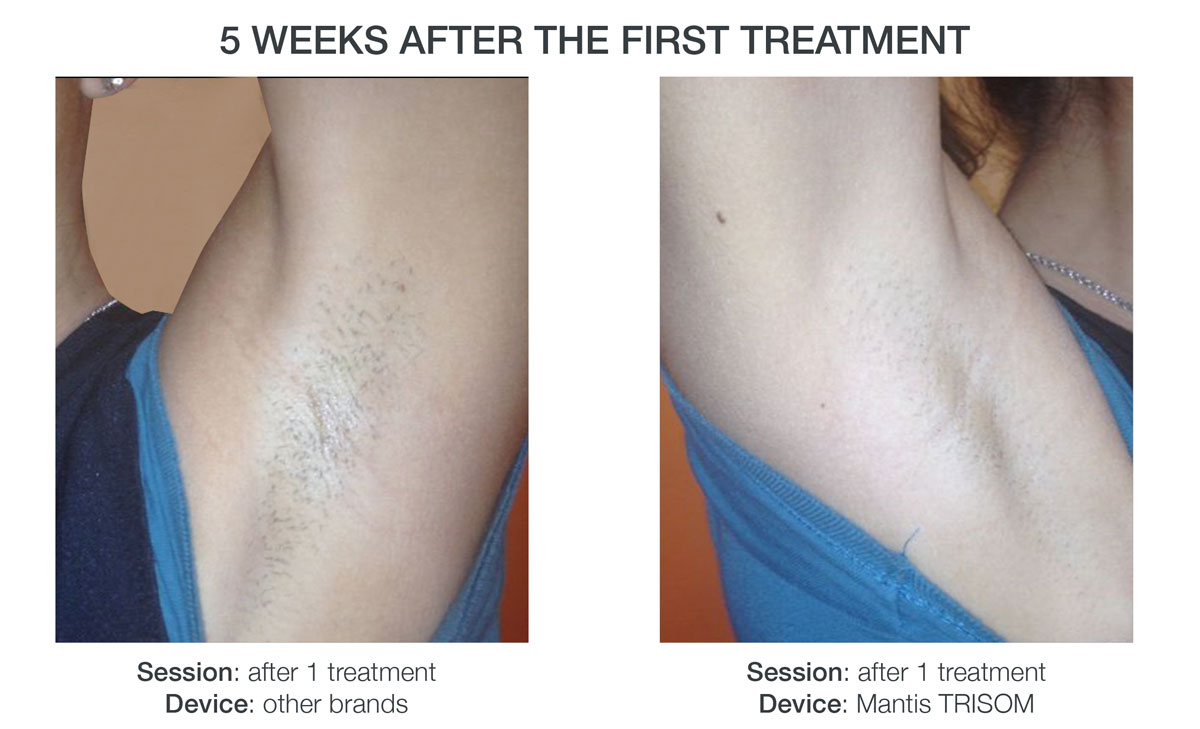 THE RESULTS OF THE TREATMENT
AFTER 1 TREATMENT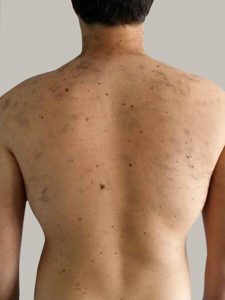 AFTER 3 TREATMENTS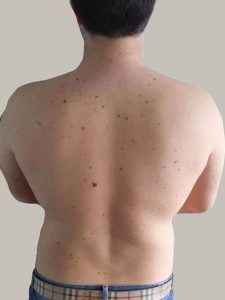 AFTER 5 TREATMENTS